Today, the Pilot Guy and I dabbled in something new. Stained glass.
We took a class where we learned how to cut, polish, foil, flux, and solder bits of colored glass.
Very fun!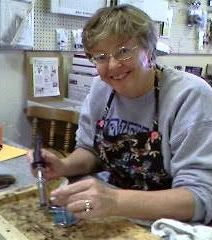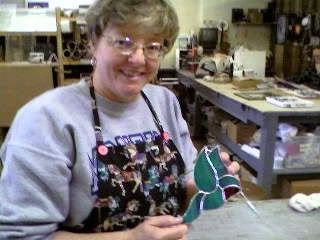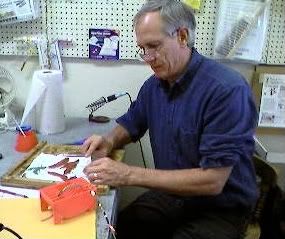 The teacher, Donna from Merry Go Round Stained Glass in Ft. Worth, talked about how much she loves working with glass. She said when she is working with glass, all her cares fade away.
I must say I had the same 'in the zone' feeling during class. All the steps were almost mediative in their process.
Here's what I made: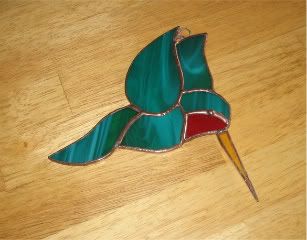 Here's what The Pilot Guy made. His was much more intricate than mine.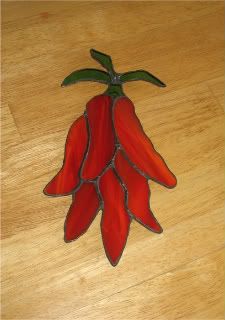 I have dreams of
colored glass
and
sunlight
dancing in my head.
In the window...