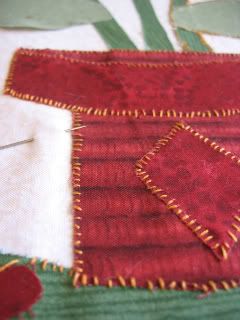 a stitch in time....
Yesterday as the pagentry of the peaceful transition of power unfolded in Washington via my TV, I camped on my couch with a small wall hanging, hand stitiching around appliques. The rhythmic pull and tug made a long line of rustic stitches. It was creative, peaceful, and productive, quieting my heart, settling my spirit.
Maybe if we all want to give peace a chance, we should take up more hand stitchery.