First Monarch of the Season.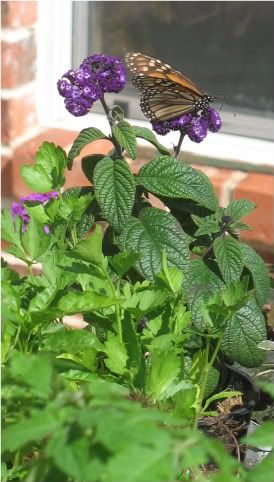 I figure he blew in on all the wind. Here he is refueling on my new heliotrope blooms.
Bearded Iris
Snowy white Indian Hawthorne (Clara, I think.) and cherry red dianthus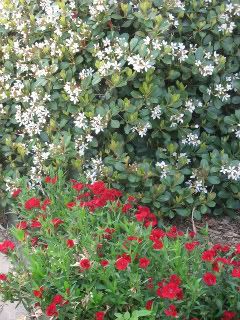 Bridal bush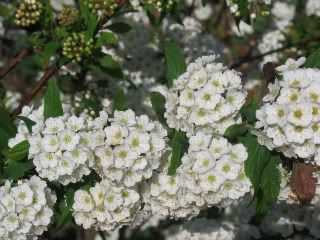 The neighbor's wisteria crawling on the fence between our houses. I wish you could enjoy the scent along with me.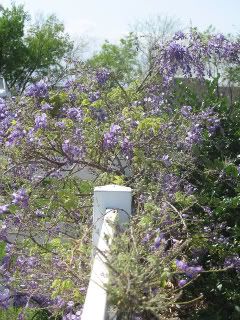 Tomato transplants are in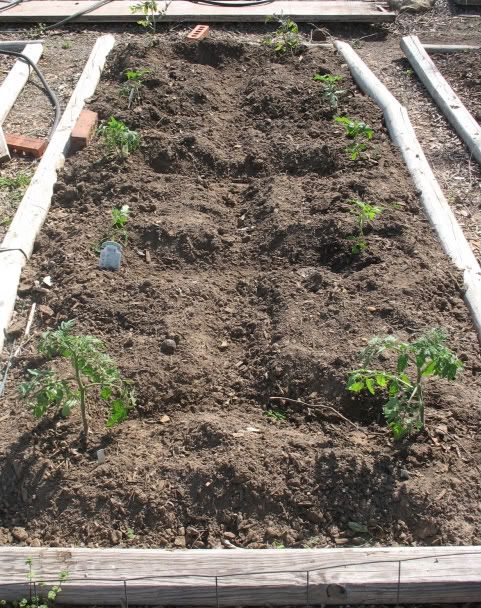 Thanks for all your kind comments about the spring poetry piece. It was fun to come inside and dump that on the blog. And thanks a bunch for all your enthusiasm for the Spring Theme challenge. I can't wait to see what you create!