Who needs a book to read?
In keeping with my shiny new philosophy to not keep as many books in the house, I'm giving this one away.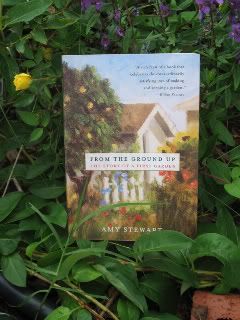 "From the Ground Up-the story of a first garden" by Amy Stewart.
It's an enjoyable read, especially if you are a gardener or fantasize about being one. Writers will enjoy the smooth, easy style of the essays. Foodies will like the recipes included at the end of each chapter.
Leave a comment on this post to be included in the drawing. At the end of the week, I'll drop everyone's name in a hat and pull out a winner.