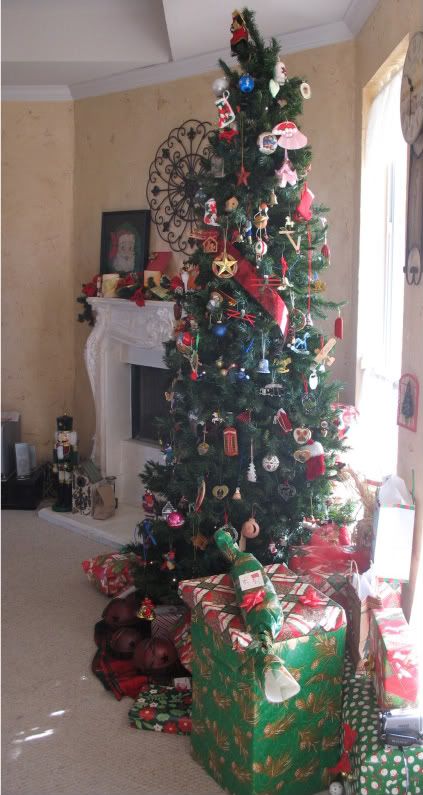 It's a cold, gray, and windy Monday. I'm thankful for the bright cheerfulness Christmas lights and decor bring to my surroundings. A day like this is perfect for Santa Fe Stew.
Santa Fe Stew - makes approximately 4 quarts
1 lb. ground beef
1 medium onion, chopped
1 or 2 cloves garlic, chopped
1 packet taco season mix, if desired
32 oz. Velvetta, either hot or mild depending on taste
1 can whole kernel corn with liquid
1 can kidney or pinto beans
1 small can chopped green chilies
1/4 tsp. ground cumin
1 can beef broth or two cups of water (Omit to make the stew thicker)
Cook hamburger, onion, and garlic in skillet. Drain any grease. Add taco seasoning.
Add meat mixture to crock pot. Add all other ingredients. Let simmer several hours.
Serve with warm crusty bread, tortillas, or crackers.
Note: if cooked in a regular pan on the stovetop, this recipe will scorch. I prefer using a crockpot set on low.
It's even better the second day after all the flavors have mellowed together.
Freezes well.