First bouquet of the season.
Ducher, Old Blush, Cramois Superior, Black and Blue Salvia. Sombreuil is the one shattering.
Thank you to each one of you who visits Creative Soul.
I'm especially grateful to those of you who join in the conversation by leaving a comment.
I love hearing your thoughts.
Here are a few of the new blooms this week. Lots of rose blossoms! With a nasty line of thunderstorms looming on the horizon, we may lose these new blossoms to hail, wind, and heavy rain. Just another reason to love photography.
Ducher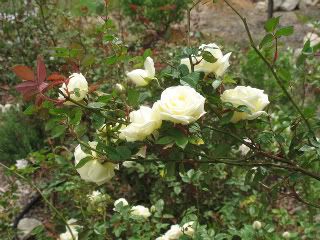 Carefree Beauty aka Katy Road Pink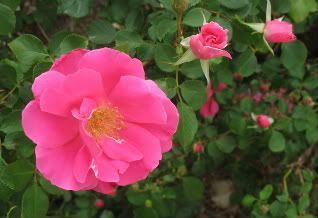 Danae
Late to the Party
Gotta love that daffodil. Just two inches tall, he is decidedly late to the spring party, but a cutie, never the less. The foliage you see around him are the daffodils which bloomed a month or so ago.
Happy Creating!