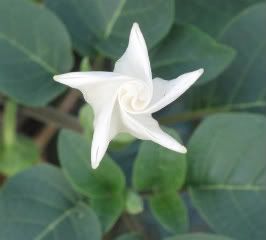 As a former hurdler, I've loved watching the track and field events at the Olympic games this week. Time and time again, I notice an announcer claiming such and such a runner had a great start. Usually that means they broke well from the blocks, kept their head down for several strides, and moved down their lane quick and clean. In a sprint, a good start can mean a good finish. Conversely, a bad start can finish a race before too many strides are taken.
Just like those runners, I love a great start. In fact, I love starting, great or not. Fresh ideas, sizzling
enthusiasm
, and unlimited energy. A new creative project is exciting.
My big problem is not new ideas. Tons of those tumble around in my brain daily. What I have trouble with is...you guessed it....finishing.
I have way too many
UFPs
in my life. Unfinished Projects. Two novels, (three if you count the one that's just one scene long) a couple of short stories, and two non-fiction book ideas are in my to be written stack. There's a lap quilt upstairs on my sewing table waiting for me to finish it. A half a dozen garden projects wait for cool autumn weather.
Imagine that tall Jamaican sprinter quitting halfway to the finish line. Imagine the marathoner stopping in the shade of a tall tree while the other runners past her by. Imagine the gymnast laying back on the beam and taking a nap before her competition is complete.
Ridiculous.
You don't get the gold (or silver or bronze) for stopping before you cross the finish line.
My friend, Bonnie, says it drives her insane to have an unfinished project waiting on her. She is driven to write that final paragraph on that final page. Maybe that's why she has one book in print and another on an editor's desk.
Hmmmmm
.....
My theme for the rest of the year is going to be
finish it
. On Monday, we begin our final year as a
homeschool
family. Believe me, there is much to be finished there. Writing skills to be honed, math skills to be sharpened, thinking refined and expanded. And I want us to finish with flair and strength. The
homeschool
equivalent
of a runner's 'kick' at the end of a race.
What finish line awaits you, dear creative souls? Are you willing to dig deep into yourself and race for the finish line?
You can do it. We will be cheering you on!
Thanks to each one who's sent a photo of their favorite journal page for the contest. Yay for you! A couple of you have emailed me to say you are hesitant or shy about sending. Please don't be afraid. This is a friendly blog and a friendly contest. You'll have fun, I promise!