Okay, before you northern gals like Rose fall down laughing, please understand...we don't get SNOW. We usually get ice. Snow, fluffy, white, and wet, is a true joy.
Texas is getting a fine taste of late winter today with a snow storm that arrived faster than expected. Instead of arriving after supper, this storm bullied it's way in for lunch causing havoc with streets, schools, and afternoon ballgames.
The flakes are huge and plentiful. I'm having trouble just staying inside because it is so pretty.
The camera and I have been outside a lot.
The beginning....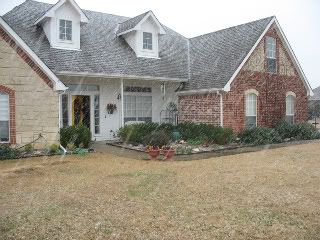 Two hours later....
Tulips are just beginning to open....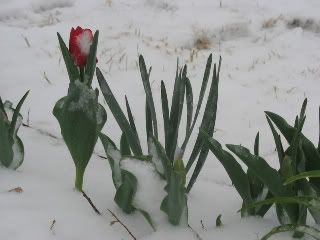 Daffodils in the snow...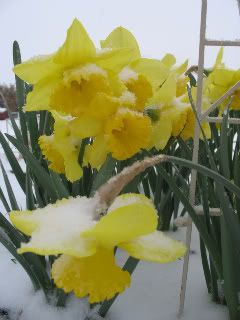 Hyacinths ~ white on white....
Who says Texas doesn't have four seasons? We've had at least that many this week alone.