The snow in the forecast is now the snow on the ground. We woke to a a vision in white this morning. It's official. Summer's over.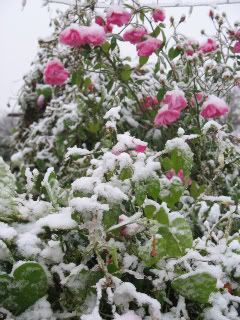 Snow on Old Blush roses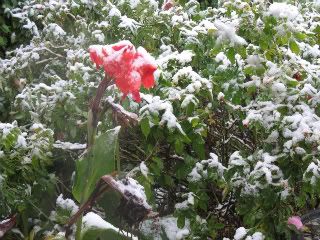 Red Canna against Duchess de Brabant Rose foliage with snow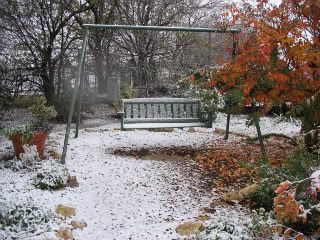 Two days ago...
This morning....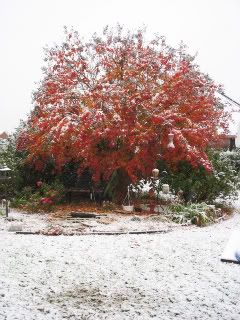 One thing about snow...it puts me in a Christmas mood. It's time to pull out the decorations and make the house look and feel like Christmas. My creative juices are warming up...how about yours?