The Sunflower Fairy
If you've seen photos of me, you know I wear my hair so short I have little need for hair clips, no matter how cute they are. That's why I was thrilled to see my friend Pam offers napkin rings and other goodies as well as the clever and classy hair clips she sells. I can easily imagine the pretty beads and crystals of these napkin rings sparkling in the candlelight of a Christmas table.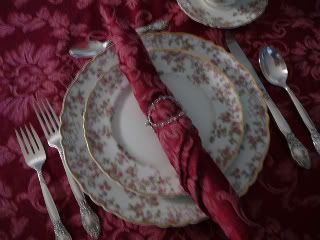 The hair clips are easy to use and oh so pretty. Check out
Pam's Hair Clips
to see a video on how to use them. Tuck a couple of these into someone's stocking this Christmas or use them to make cute and useful gift tags. You'll find braclets, badge holders, key rings and more on the website.