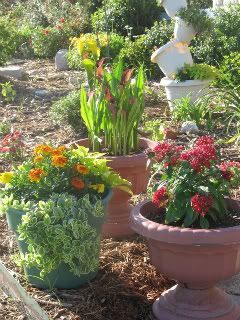 When I expressed my wee bit of disappointment at no one getting to fully enjoy my gardens during our son's graduation party, a gal over on the GardenWeb boards suggested I have a virtual garden party. You are all invited. Grab your favorite beverage to sip and join me for a stroll.
Welcome
Stella Daylily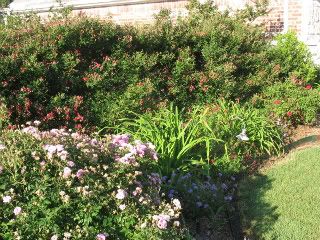 Step out back....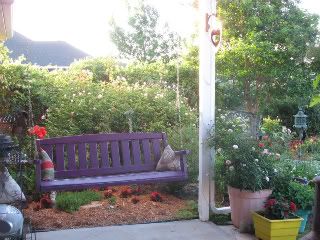 The pond is small, but fun. See the fish?
Rampant roses and just opening daylilies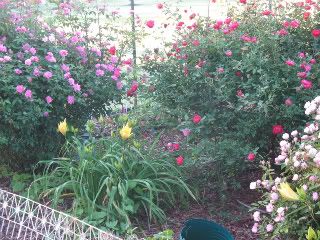 The Graduation Boy's Garden is just beginning to cook...
There's more, but my tea cup is empty and my shoes are wet from the dew. Let's get a refill and do some more another day.