In sorting some photos recently, I came across this one taken on my 30th birthday. (That's been a few days ago...) I was thirty, my mom, forty-seven. Yep, she married my 20 year old dad when she was sixteen and had little ole me when she was seventeen. She used to say we grew up together.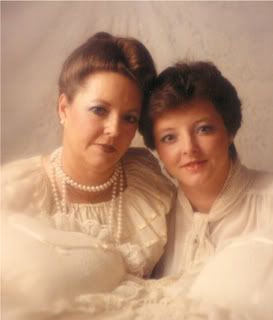 My mom died at 55. Seven short years after this portrait was done.
Hug your mom today. Life is short.