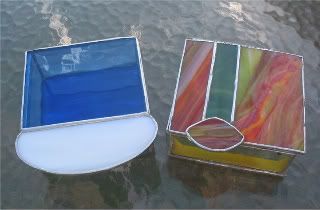 The Pilot Guy and I did another stained glass class on Saturday. In this class, we made boxes.
The most challenging part was deciding exactly what designs and glass to use. The owners of the shop had a big box of glass scraps and pieces to choose from. Plus, they would happily grab a piece off the sale shelves if we couldn't find the color we wanted. It was like being a kid in a toy store.
Designing the box was another challenge, but a happy one. I hadn't gone to the class expecting to get to make our own design. Fun.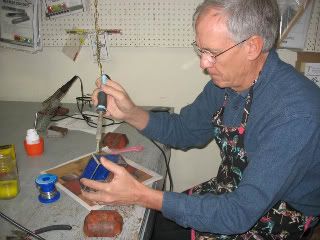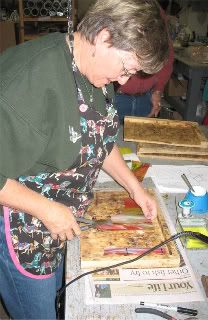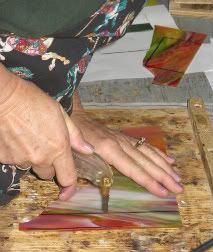 The class of glass results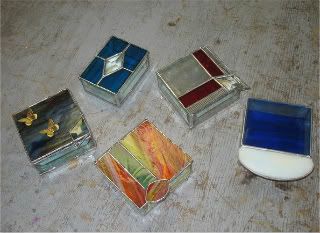 Ours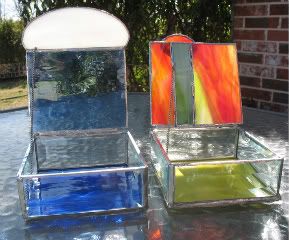 One way to beat winter blahs is to do something creative and colorful. Taking the time to learn a new artistic outlet gives your brain and spirit a new jolt, too.