Romans 12:15...Rejoice with those who rejoice....
Last night was a delightful moment in the life of our church. We paused to celebrate and honor the graduating seniors and their families. This is a big deal to us. An afternoon photo session, a limo ride, culminating with a dinner and presentation at the church.
As the mom of a junior, I was part of the planning committee. We chose as the theme journeys and travel. Here's a few photos of the various table scapes we put together, as well as a few of the larger front of the church displays.
Front of the church auditorium.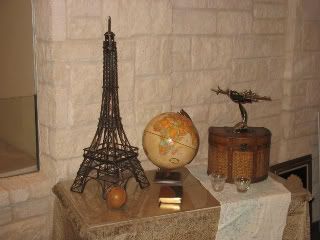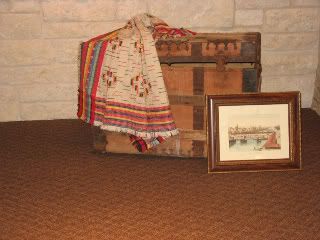 Tablescapes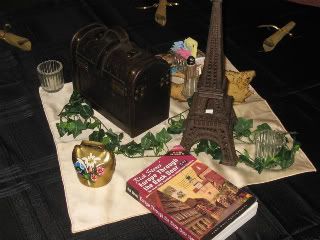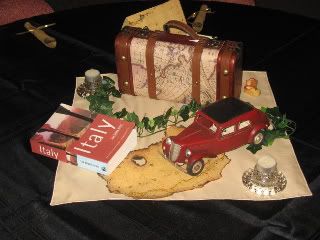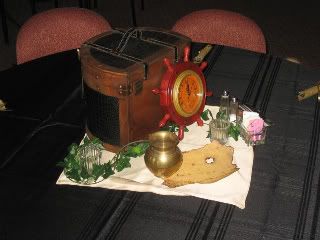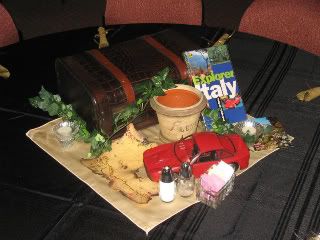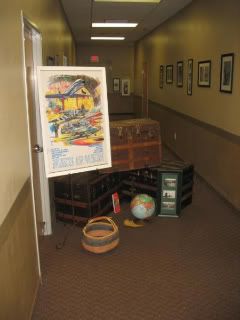 Appetizers, anyone? The photo doesn't show off the tiny white lights glowing under the poufy tablecloth.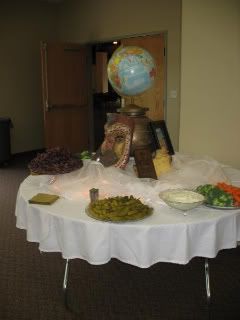 Each of the twelve dining tables had a different tableau, all with an antique travel transportation flourish. Unity came from the black tablecloths with gold accents. In the fellowship hall we had an appetizer area and each graduate had a table for memorabilia. Very fun! The church gave them a copy of Dr. Seuss's "Oh The Places You Will Go!" Those attending the celebration signed the books yearbook style. Oh yes, our leadership also gave them a lovely new Bible.
The dinner was delish. The speeches by each set of parents heartfelt. The photo presentations fun.
All in all, a good night.