Snowing today...big, fluffy flakes of whiteness... come take a walk with me...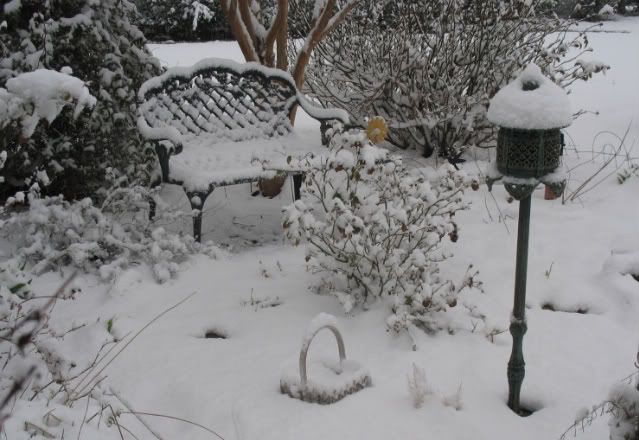 It's a gentle snow, tracing the lacy outline of the metal bench beautifully. See how it's piled up on the lantern? We have a couple of inches and flakes are pouring out of the sky still.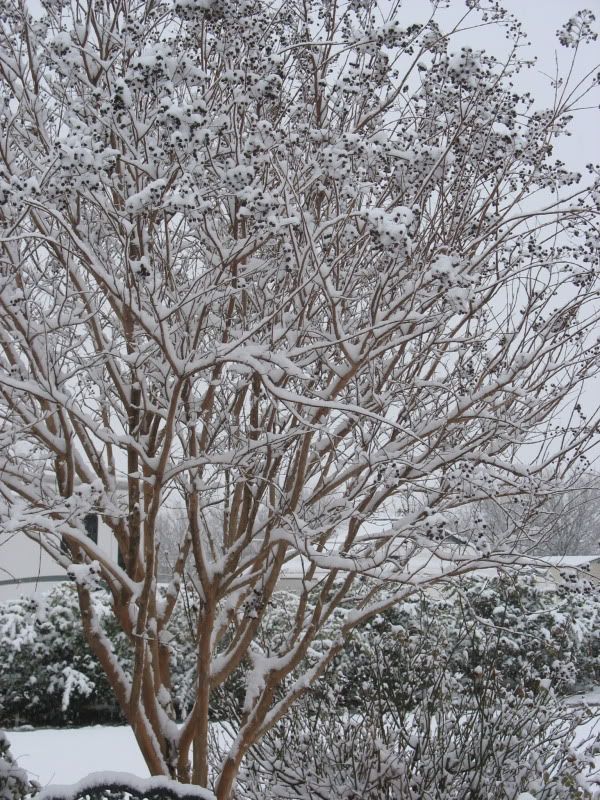 Crepe Mrytles in the winter are beautiful. With snow, their graceful elegance is enhanced.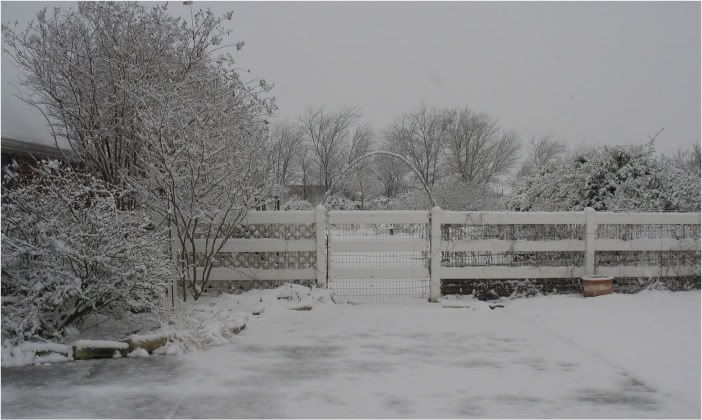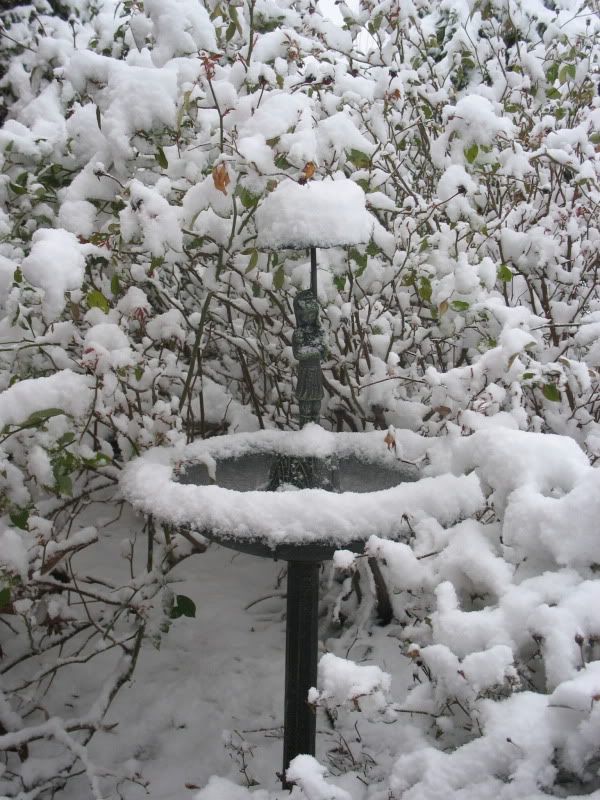 If we must have winter, then having a lovely snow (and not having to drive in it) is a great way to decorate the day.
Snow
A cup of hot chocolate
A fire in the fireplace.
A Very good day.
Today would be a good day to write snow poetry, don't you think? Let me know what you come up with...I'll post mine, too.