Wow, it kept snowing yesterday, breaking long standing records for our area.
12.5 inches in my yard.
Mostly, it was just plain pretty...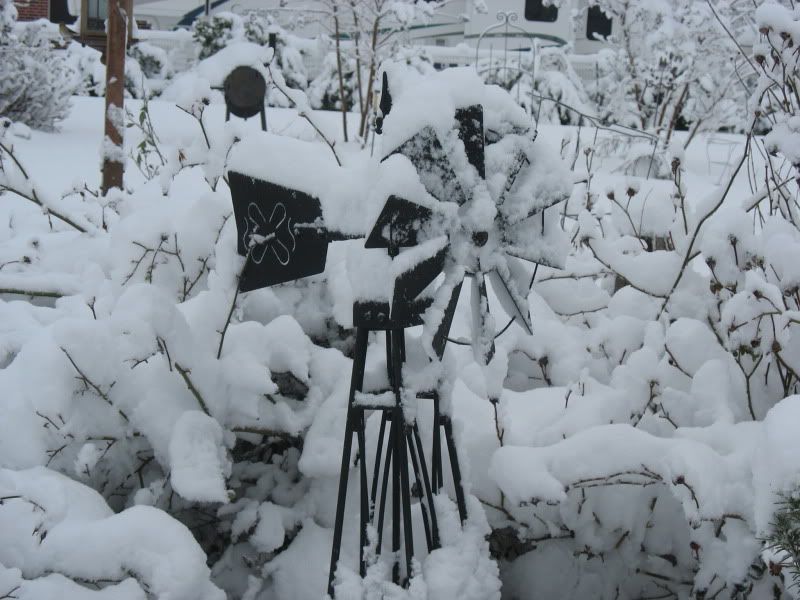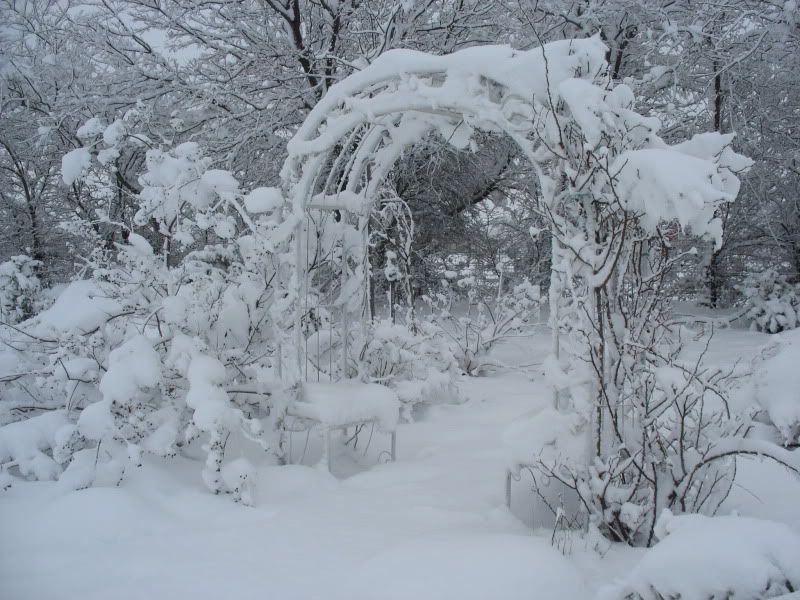 The bird feeder in the veggie garden. This snow draped and flowed like fabric in many places. The snow looked lovely here with a ribbon of white connecting the leaves to the bloom.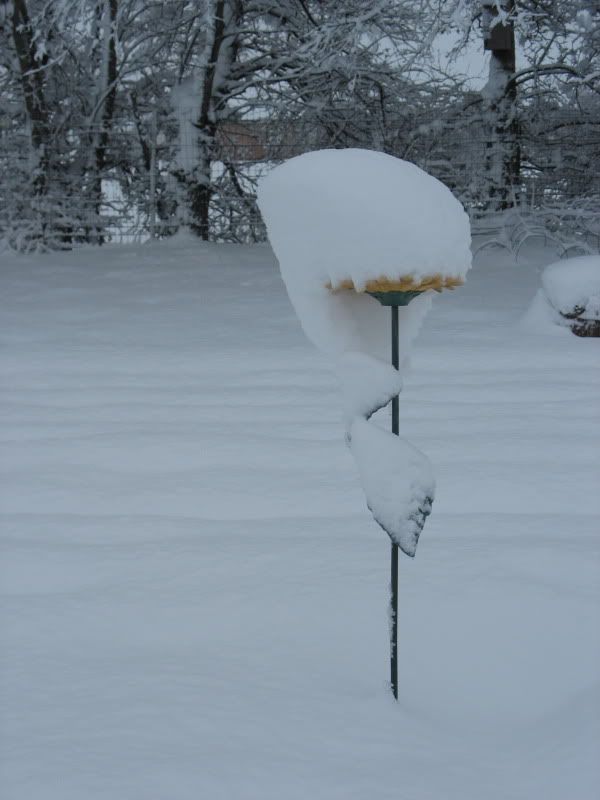 The pond is round, yet the hole left around it is squarish in shape. Curious.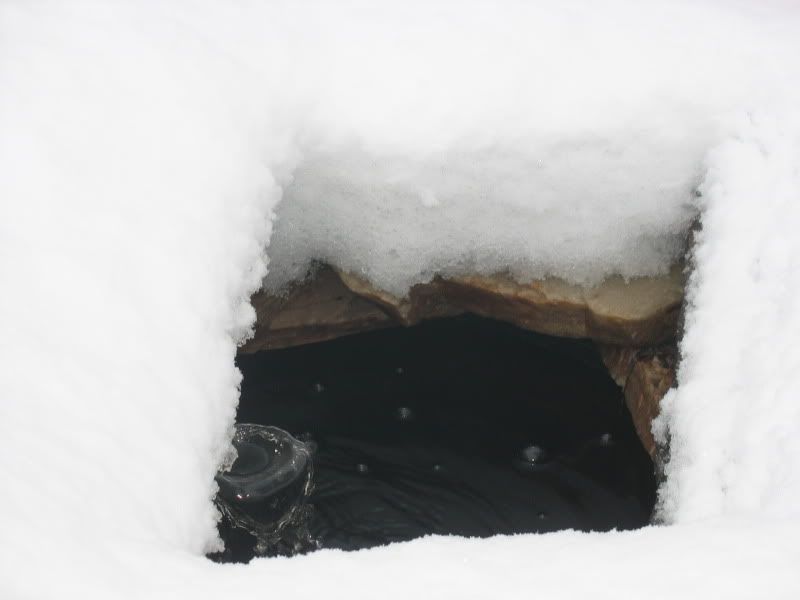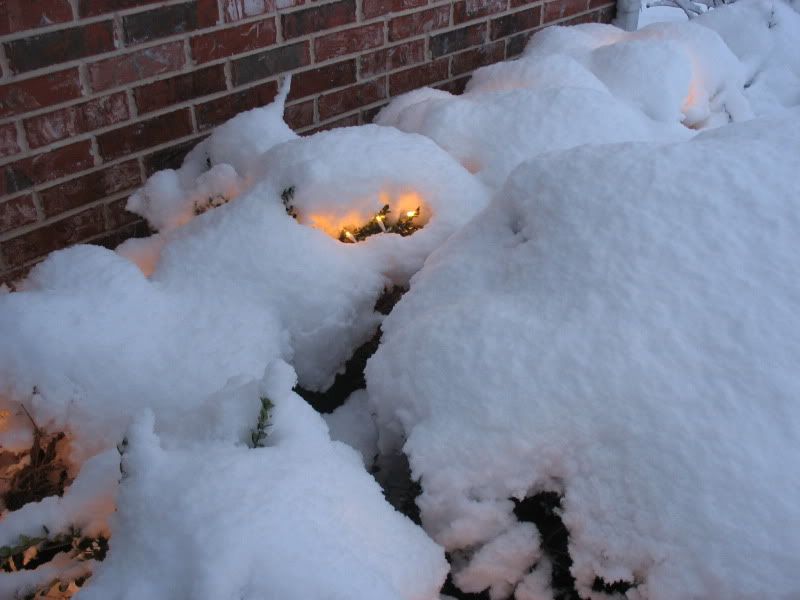 I keep a string of white lights in the shrubs by the front porch until spring. Last night the snow glowed through like an enchanted village. By morning the heat from the lights had melted the snow...still enchanting.
A white kingdom...
We made snow ice cream yesterday:
Combine milk (or cream) with sugar and vanilla to taste. Stir in heaping amounts of clean, fresh snow. Combine until the mix resembles homemade ice cream.
A friend made snow candy by boiling maple syrup with a little butter, then drizzling the mix across the cold snow. I haven't done candy yet, but it sounds good, don't you think?
Now, will one of you northern gals tell me how to go about shoveling off the driveway? Especially since I don't own a snow shovel?
This is a good time for creative pursuits indoors.