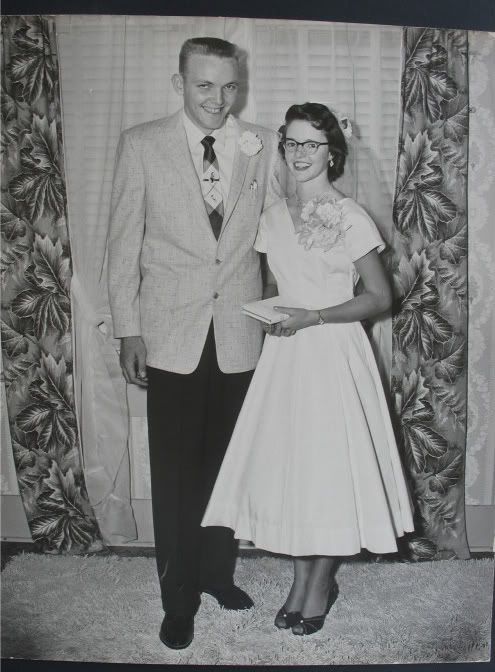 Today would have been my parent's 53rd wedding anniversary. With our son's wedding just a bit over a week ago, the taking of vows has been on my mind a lot. So today's memior assignment is to write about your wedding day...or go ask your parents or grandparents about their day.
Actually, it was a few pages in a journal I found after my mother's death which inspired Memoir Monday. Three handwritten pages she had penned about her wedding day. The fun they'd had getting married in my dad's parent's house, the flowers, the cake, the people who made the small wedding a pleasure. There was a page and a half about how my parents glossed through their three day honeymoon to come back to their rental house early. Unfortunately they didn't have a key, but my enterprising dad managed to 'break' in so they could settle in. I could feel her happiness and delight come through those pages. Have I mentioned that my mom was a sweet sixteen bride and my dad a mature twenty year old? (I know, I know!)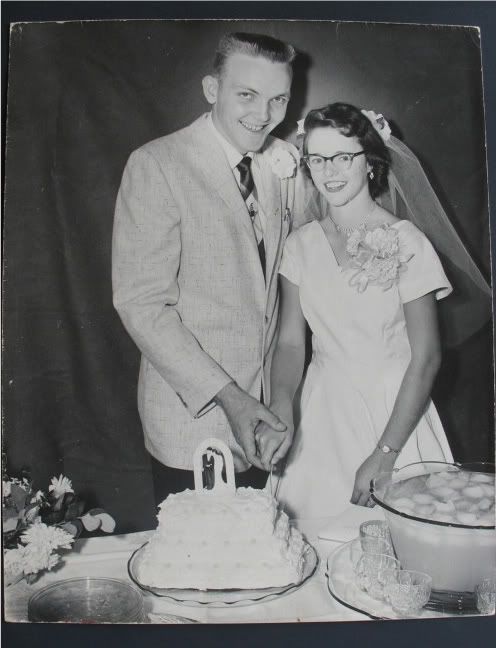 When I found that journal and read the story, I wept. I cried, in part, because my grief was still fresh, but I wept because there was
no more
. Only those few pages. The rest of the journal was blank. How I wanted more! My mother probably wrote those lines after she was sick. Probably after she realized she wasn't getting out of breast cancer alive. I imagine she wanted to fill that book up with the story of her life...but she didn't have the strength emotionally to go back into it all...or perhaps it was a simple matter of little physical strength. I'll never know. All I know is this daughter was greedy for more.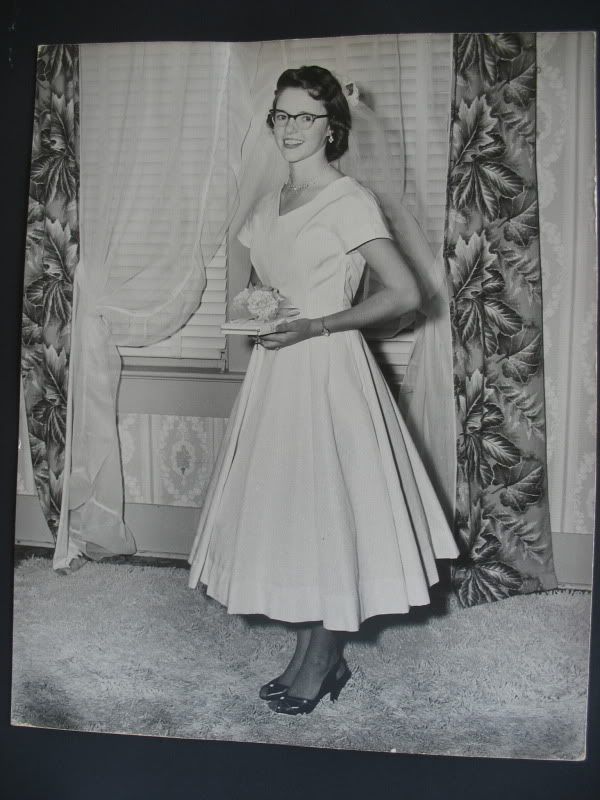 That's what Memoir Mondays are for...in bits and pieces you can capture the stories of your life. Every year you can print them out, bind them into a book or notebook, and shelve them. Your children, grandchildren, and great-grands will love having an eye witness account of your life and times. Include photos when ever you can.
Now--go write.