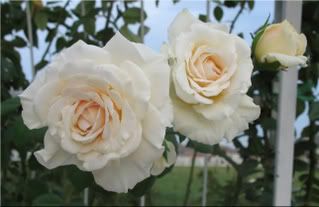 Here at Chateau Creative Soul, we are in crazy mode. Our son's wedding day is T-minus six days and counting. Prayers are being said for good weather for the outdoor ceremony....stacks of wedding decor materials are multiplying....and the lists of things to be done seems to be getting longer, not shorter.
Thus, the inspiration for today's Memoir Monday. When have you been 'behind the scenes' of a big deal family event--a wedding, an anniversary, a birthday, a reunion, a holiday dinner....? What craziness happened? Who forgot to order something important? What were the costs involved? What did you make or create just for the event? Don't forget to detail the food and clothing.
Fifty years from now, your grandchildren will appreciate your memoir.