What can I say? See that little tree?
We planted this tree as a skinny broomstick in our very empty backyard within the first year of moving here. It grew healthy and big, obviously happy.
Three years ago, we noticed it was yellower than we liked, a bad sign. Two years ago, an arborist confirmed our fears. What we had purchased as a Shumard Red Oak was not. It was a cousin, a close hybrid, but still enough different to hate our nasty alkaline clay soils.
The bad news~it was never going to get better.
We chickened out on taking it out last year. How do you gear up to take out the biggest tree in your yard? And such a pretty shaped one, at that. All summer, we enjoyed the shade of this tree.
Finally, we knew we had to do it and do it quick before we chickened out again.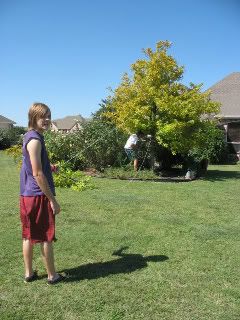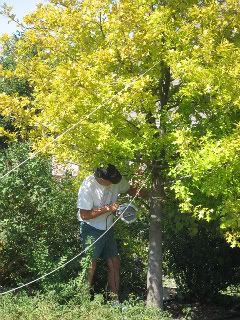 Tttttiiiiiimmmmmmmbbbbbbbbbbeeeeeeerrrrrrrrrr!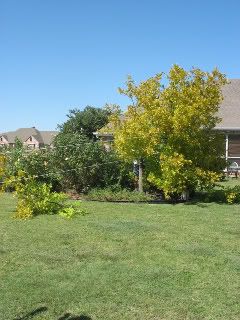 Some of the rings were a half an inch thick.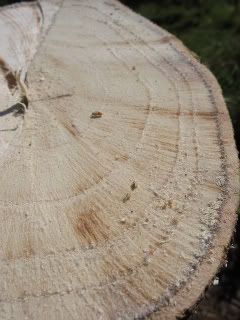 Then, of course, came the Homeschool Physical Education Class--teenaged weight lifting.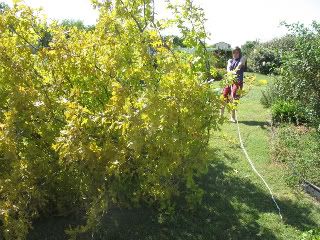 And....teenaged tree mushing....
I hate taking out trees.