Take a nature stroll with me on the wild canyon lands of the Texas Panhandle.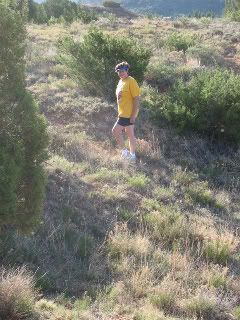 Bright sun, cool breeze
My life doesn't seem so stressful when I consider what this little yellow wildflower has to deal with. Rock can't be too easy to grow in, even crumbly rock.
Prickly Pear Cactus
Mourning Dove nest and eggs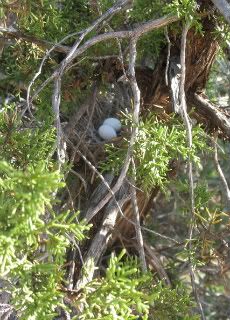 Feeling all bent out of shape? Mesquite stump and cholla cactus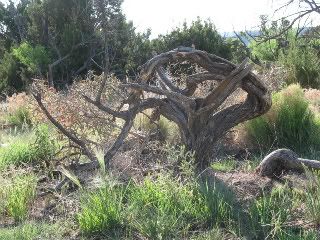 Busy Red Ants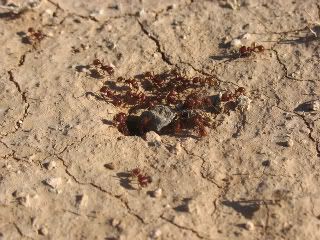 A yellow coneflower, see how the wind is ruffling their skirts
Horned Frog or as most folks call them, horny toads--I used to catch these as a girl. Love 'em still. On the endangered list, but their numbers are increasing. This is a fat, handsome fella. He was sitting near an ant trail and feasting on passers-by.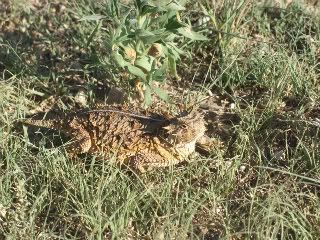 Shade is so hard to come by on the prairie. Bull snake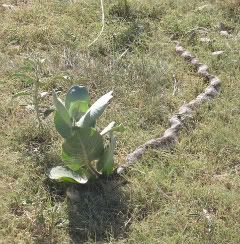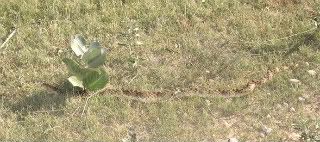 Seek beauty and sweetness in life. Bumble bee in a hollyhock bloom.