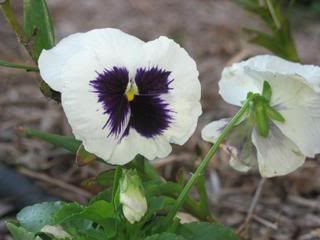 Snip.....
From The Writer, March, 2008.....
San Jose State University's

Bulwer

-

Lytton

Fiction contest is a literary parody competition in which

participants

compete for the dubious honor of writing the worst first sentence of a nonexistent novel. The contest is named for novelist Edward George

Bulwer

-

Lytton

, famous for the opener, "It was a dark and stormy night."
Here is last year's winning entry, form Jim

Gleeson

of Madison, Wis.: "Gerald began-- but was interrupted by a piercing whistle which cost him ten percent of his hearing permanently, as it did everyone else in a ten-mile radius of the eruption, not that it mattered much because for them 'permanently' meant the next ten minutes or so until buried by searing lava or suffocated by choking ash--to pee."
To submit an entry for this year's contest, see
http://www.bulwer-lytton.com/
.
...Snip
Doesn't reading something that bad make you feel good?
There are times when giving yourself permission to be bad is the best thing you can do for your creativity. Fear of failure is one of the top reasons people never pick up a pen, a paintbrush, or a camera. Rather than not do something well, they choose not to do it at all.
Sad.
What if, instead, you give your self the assignment to be really bad?
Really bad.
Terrible.
Awful.
Could you possibly do that?
Of course you can.
Who couldn't?
When I first sit down to write a rough of a chapter, I have to remind myself that it is okay for what I write to be awful. It is just the rough draft. Really just a few thoughts. Nothing serious at all. Maybe I'll toss it whenever I'm done. In fact, I'm sure of it.
Then, I start writing and find my inner critic is hampered by the
la-

de

-

da
attitude. She can't criticise when I've promised myself to be terrible. I'm clearly doing what I've told myself to do. She generally stomps off and leaves me alone.
I did something similar when I couldn't get started on a quilt project a few weeks ago. It's okay, I told myself, if it looks awful. If the corners don't match. If the colors aren't right. This is just practice for me. Finally, I was able to start and, I'm happy to report, the quilt is coming along nicely.
Don't worry about what others may think of your work.
Create first to please yourself.
If you write something worthy of the
Bulwer
-
Lytton
contest (or whatever the
equivalent
is in your artistic endeavor), send it in. If not, at least you know there is something out there worse than what you've created.