These aprons were probably made by my grandmother who died in the early seventies when I was only thirteen. As a newlywed, I remember grabbing them from a trash pile when my grandparent's old house was being tidied for sale. Since then, they've been in storage.
This week, while cleaning out a storage area, I discovered them again. They are truly delightful. Small details well done mean that my grandmother cared enough to do a thing right even though it wasn't something that a lot of people would see. The colors testify to a love of the pretty, but the lone dark blue patch on the patchwork apron reveals a strong frugal streak.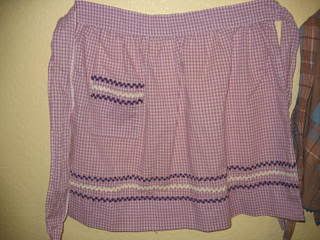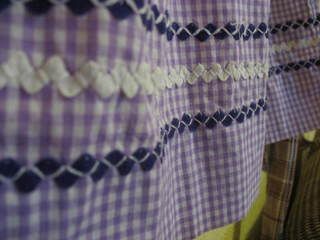 I love these aprons with their creative touches. I love the stories they tell. I love the connection I feel when I touch them.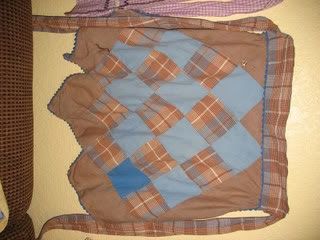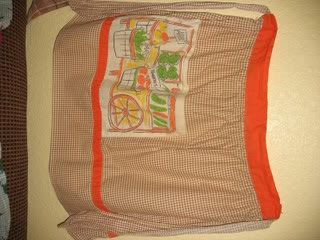 I don't really know how to treasure, preserve or display these best.
Suggestions?
I'd love to write a short story or two about these aprons. I wonder what stories would come from that.
Do you have vintage aprons? What stories do they tell?