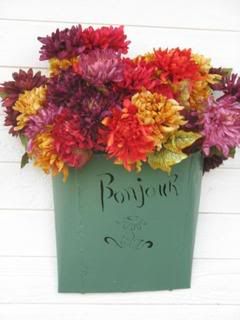 Want to fall in love with words?
Lyrical, magical, and often laugh out loud funny.
Try Shakespeare.
Until lately, I'd never known how much fun old Will could be. In those long ago days when I was in school, we only studied his darker works. "Romeo and Juliet" and "Julius Caesar" are the only two I remember. A neighbor invited me to join them in a viewing of the remake of Macbeth which gave me shivers and nightmares for weeks. Older son loved Hamlet and read him early and often. Unfortunately, it appealed to him because of its dark, depressing story. Not a good thing for that young man. You can imagine my opinion of the bard's works.
A couple of years ago, I channel-surfed my way into Kenneth Branagh's production of "Much Ado About Nothing." After just a few minutes, I'd caught the rhythm of the language and fell into the story.
And enjoyed it.
Surprise.
Sometime later, I found a showing of 'The Merchant of Venice." The same. I enjoyed it. Hmmmm, maybe the Will dude could write after all. I put potential Shakespeare studies on the backburner of my mind. This summer, when Nathan expressed an interest in studying a different sort of literature, the backburner turned to a full boil. Shakespeare fits the historical time period he is studying. Check. A semester long study would teach him necessary literary requirements. Check. Curriculums available. Check.
I found a curriculum, Lightning Literature, which gave us the choice of either comedies or tragedies. Of course, I ordered the comedies because I wanted Nathan's the taste of Shakespeare to be sweeter than mine had been.
What a hoot! We started with the very fun 'Twelfth Night." How many books and movies are written about mistaken identity? About love at first sight? About tricks and deceptions? What a laugh when Nathan said, there's a movie with this story, 'She's The Man.' Sure enough, 'She's The Man' is a modern day, teen-take, on 'Twelfth Night.' Kinda silly, but fun for us to recognize.
Then came 'As You Like It.' Didn't care much for that one. But then, 'A Mid-Summer Night's Dream'......
Enchanting.
To study Shakespeare, we start with a reading of the play. Thanks to audible.com we are able to find and download full, dramatized versions of the plays. We read along as we listen. We get the rhythm of the language, proper emphasis and expression, and, best of all, we don't have to struggle with pronouncing unfamiliar words. I can't tell you how much this process has helped our comprehension and enjoyment.
Later, we find a version or two on Netflix.com to watch. Interesting and intriguing to see how different directors interpret the same text.
After reading, then watching, 'A Mid-Summer Night's Dream' the other day, I went about the rest of my day in iambic pentameter. The rhythm was in my head and heart like a song without words. Imagine--not only does Will Shakespeare tell a story with plot twists and turns--he does much of the storytelling in rhythm and rhyme with sly puns and cleverly disguised digs included.
Genius.
My newest favorite author is William Shakespeare. Try him. You might like him, too.