It happened again.
Someone put two of my fanfic stories on their Favorite Stories list. These are short pieces I posted three or four years ago on
http://www.fanfiction.net/
. And, it's not the first time I've gotten this sort of notification.
Do you know what a pleasure it is? To know that some person out there found my little scraps of fiction interesting and entertaining enough to say they are on her
'here, read this one
list?'
Humbling.
Affirming.
A little warm glow bringing a smile.
At the moment, I'm caught in the seasonal whirl that is baseball at our house, my son's last season as a high school player. We are over our heads with plans for graduation and his summer activities. There are two significant situations in my life causing me to feel as if I'm wearing my skin inside out, with all the raw nerves exposed. Creatively, I've spent some time with stained glass and with fabric as well as with my hands in the dirt, gardening. But, I haven't put thoughts to paper in fiction form for a while. Just the other day, I was seriously second guessing my desires to make a career from my pen. Maybe, I thought, I just don't have what it takes.
But, today, someone thought enough of my stories to put them on her Favorites list.
That's gotta be worth something.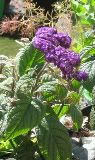 Get your
Spring Theme Challenge
entries to me ASAP! I'm looking forward to seeing your work and affirming your creative gifts!