Water Lily Bloom
Our new little pond has been a delightful adventure this summer.
From hearing the mating calls of our neighborhood toads....
To the tadpoles that appeared after seeing the eggs....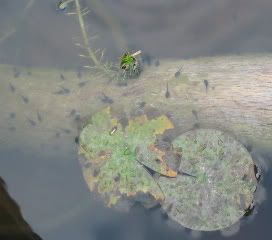 And finally, small toads. This guy could sit on a dime.
The water lilies made us very happy...
Our four goldfish are thriving. I have a lot to learn about water plants, but all in all, this has been a lovely success.
Now...I want a bigger pond.