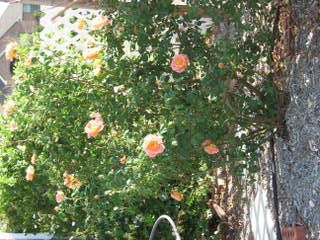 Lafter Rose (because I feel like laughing with joy!)
After weeks of frustration, I finally figured out the problems with the blog. Boy was it annoying not to be able to accept comments, especially since I had been able to in the beginning. Who knew that each post had an option for turning off comments? Not me until tonight. Why or how they got turned off in the first place is still a mystery, but, yay!, it is great to find the problem.
And I finally figured out the pop-up blocker I use was keeping me from adding the Amazon links. Now, I can place a set of links to favorite books I recommend.
All is happy in my blogging world tonight.